Tea Franchise

in Raigad
Raigad district was previously named Rairi, which got changed later. Raigad is a district in Maharashtra with a mostly Marathi population. Because of this, the population follows a Maharashtrian diet, which contains distinct spices and other ingredients like jaggery and tamarind. Raigad is a tourist attraction hub because of its breathtakingly beautiful historical places, beaches, ghats, flora, fauna, etc.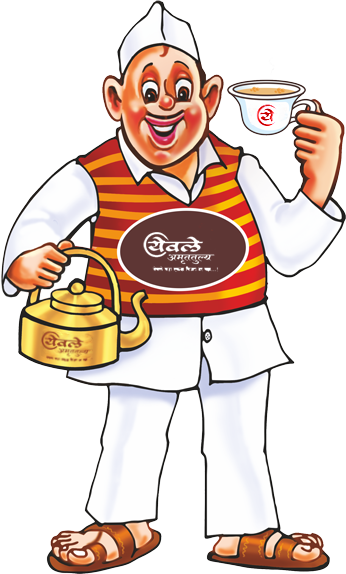 Why Choose

Us?
We are a tea shop brand operating in the business for many years. We have built our brand as a strong and trusted place for all tea lovers.
We provide a clean and hygienic place for our customers to hang out and enjoy a sip of tea, due to which our spots are favourites.
Every franchise of Yewale has a timer system that turns off the stove to prevent the overboiling of tea, which can make the tea taste slightly burnt.
You don't need to have experience in business management or anything at all. If you can learn and follow the recipe for brewing the perfect cup of Yewale tea, you are more than qualified to be our franchise owner.
These are some common reasons why Yewale's best tea franchise in Raigad is the right place to start your business as a Franchise owner.
Benefits of Choosing

us
Few USP (User selling point) and benefits of being a Yewale Tea Franchise owner
We don't use pre-packaged milk bought from the stores. We get powered milk from our native place that is Purandar Taluka. You will not need to advertise your franchise.
Our business is already running ads for several years, but our brand is more known because of word of mouth. It is a kind of free advertising done by our happy customers which reduces the investment and increases profit margin. But you will be charged around 1 lakh rupees for marketing.
Unlike other tea shop franchises, Yewale uses sulphur-free sugar and filtered water to make tea, which ensures that the right colour and taste are obtained.
Our business is already popular, so you won't have to put extra effort into spreading awareness about Yewale. We keep our shops clean to prioritize our customer's health. It boosts our customer's loyalty and trust.
For starting a business, Yewale is a good option because it will generate a steady income.
Read More
Frequently asked question
Q - Is Yewale Amruttalya a good place to earn profitable income?
A - Yes, our business is profitable. You can easily expect a profit of around INR 1 lakh depending on location and rent. This amount fluctuates depending upon the geographical region and other business factors.
Q - Does the chai industry have a future?
A - Yes, chai is a necessity for Indians. One cup of tea will take 4 to 6 rupees which you can sell for 10rs or 20rs. If you serve flavoured tea, you can charge up to 30rs for a teacup.
Q - Are there any terms and conditions for the Yewale Tea Franchise in Raigad?
A - Yes, you will have to sign a contract of 5 years with us which can be renewed if required after its expiration.
Franchise Success Stories
What our

CLIENTS Say

If you want to start business in tea shop then yewale amruttulya is best opportunity

All staff is co-operative and it is best place to decide business future..
Let's

Connect
We would love to take you through the Franchise selection process, the prerequisites, location, investment and returns efforts and partnership details. All you have to do as a first step is to fill out the form below and sit back, and we'll reach out to you as soon as possible.