Tea Franchise

in Osmanabad
Osmanabad, a city in Maharashtra is a beautiful place to visit as it offers a number of famous attractions to the visitors, such as the Dharashiv Caves, Ujani Dam, Tulja Bhavani Temple, etc., which makes this place worth the while. Yewale Tea has its tea franchise in Osmanabad and we couldn't be happier. People have a love for tea and we have a love to serve the people.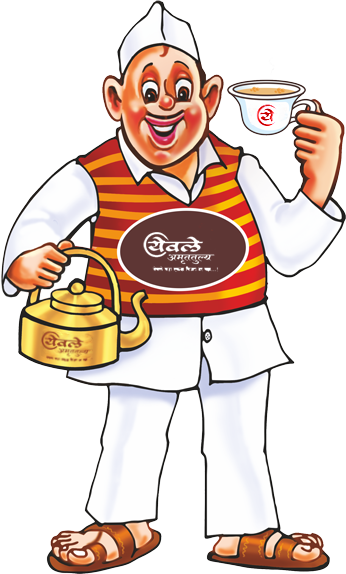 Why partner with

YEWALE TEA?
Yewale Tea Amrutullya works on the foundation of honesty and hard work. Taking the legacy of our father ahead, we feel immense pleasure in doing this service. We work with comradeship with potential entrepreneurs and it is a trait that makes us the best tea franchise in Osmanabad.
We are best known for our hygiene and great work ethics, which may be the reason for our success all around India. We have 350+ branches of Yewale Tea and wish for many more to come in near future.
The Advantages of buying

a franchise
We always welcome inspiring minds to work with us and make their dreams also come true. Our Yewale clan is very focused on the quality of service we offer. It never gets compromised as we have firm faith to make things great by following our traditional processes.
We offer more than 15 items at each of the branches and the best quality is that our tea tastes exactly the same in each of our branches. This makes us the best in what we do, and what we plan to do.
Yewale tea shop franchise is the best way to kick-start your entrepreneurial dreams. It is a great opportunity to enhance your leadership quality which will grow you personally and also grow the Yewale family. We are always inspired to work with new clients who are passionate to grow.
Our franchise is the best way to start one's career as they won't have to work on the marketing of our brand, as that's completely on us. We reflect so many good qualities like maintaining the consistency of our products in every branch, using advanced technologies, a signature taste of our Tea everywhere, and most importantly we help our clients with the training and marketing processes.
We provide all the necessary assistance to our new franchise owners for almost 5 years as this will make them firm in what they're doing and the family-like ecosystem will be maintained. The tea franchise in Osmanabad has seen growth in various perspectives and we are very joyful about that. Yewale Tea is highly elated to be working with such determined clients and looks forward to meeting the new ones. We resolve to magnify Yewale Tea into a very big brand than it already is.
Read More
FAQs
Q - In which cities are you further planning to open your franchise?
A - We are trying to reach every nook and corner of India, slowly and steadily. We also aspire that someday our franchises will open in western countries also.
Q - When did you start this business?
A - Our father made the foundation of this brand back in 1983, with the name of Ganesh Amruttulya. We have successfully managed to grow Yewale Tea and simultaneously a dream that our father saw.
Q - What makes the Yewale tea franchise unique?
A - We prepare our tea only with the best quality tea leaves, unlike other brands. This honesty that we have inside of us, makes us stand out and helps us to win the trust of our clients and customers.
Franchise Success Stories
What our

CLIENTS Say

If you want to start business in tea shop then yewale amruttulya is best opportunity

All staff is co-operative and it is best place to decide business future..
Let's

Connect
We would love to take you through the Franchise selection process, the prerequisites, location, investment and returns efforts and partnership details. All you have to do as a first step is to fill out the form below and sit back, and we'll reach out to you as soon as possible.